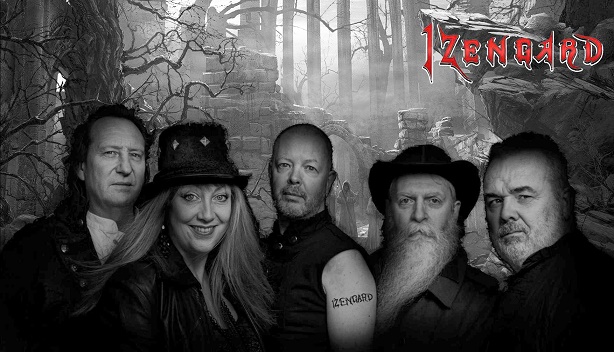 Ian uses Shure Microphones.
Den uses Jackson guitars, EMG pick ups, AKG Radio system, D'Addario strings, Marshall and Blackstar amplification & TC Elecontronics Effects.
Ali uses Korg & Kurzweil keyboards, Roland, Korg & Kurzweil Pedals, Ultimate keyboard stands, Electro Voice Microphones, Peavey amplification & Mackie speakers.
Russ uses Fender basses, Ashdown amplification, Shure Microphones, Boss pedals, Fender strings & Levi straps.
Gary uses Pearl drums, Paiste cymbals & Shure Microphones.
IzenGard also have their own 5K Rig with all the trimmings!
IzenGard are currently writing their 2nd album, yet to be titled.